SolarMarket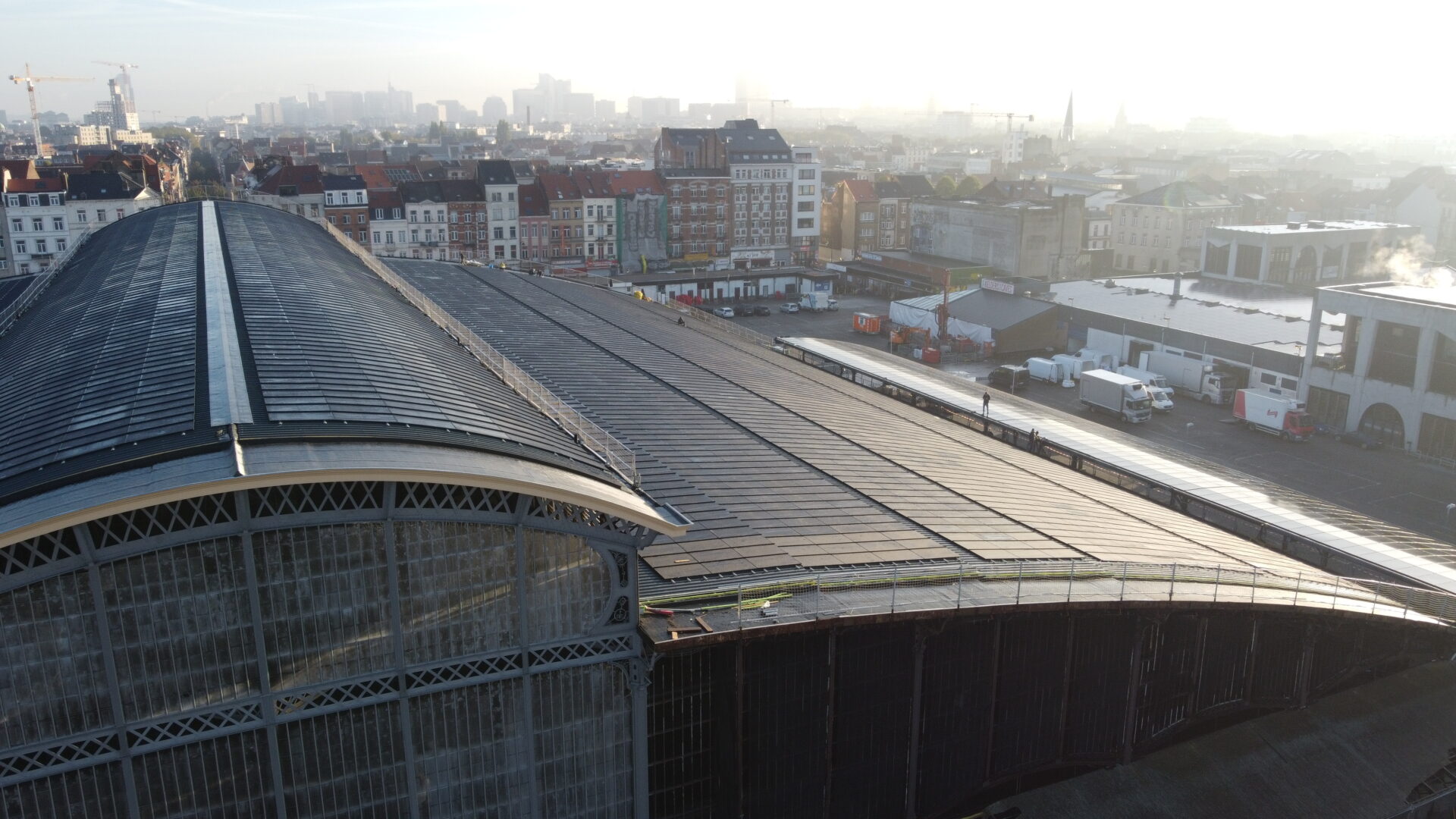 The SolarMarket, an unprecedented renovation. 
With more than 5,800 solar panels, the roof of the SolarMarket promises to produce 1,653 MWh, or the electricity consumption of more than 700 households. 
This Belgian heritage site used to have a zinc roof. It was replaced in the 1980s by a "temporary" roofing system. Thanks to  Zinclike (BIPV solution) we were able to restore the original aesthetics of the visible zinc roof while integrating the modernity of a photovoltaic system.
Our project of the Halles des Abattoirs in Anderlecht was made possible by the principle of third-party investment and crowdfunding. It is part of the desire to develop decentralised energy outside of the grid, with lower costs, and green energy that can contribute to Belgium's climate objectives.
"It is an innovative project that allows citizens to participate in the sustainable development of their neighbourhood", says Thomas Dermine, Federal Secretary of State for Recovery.