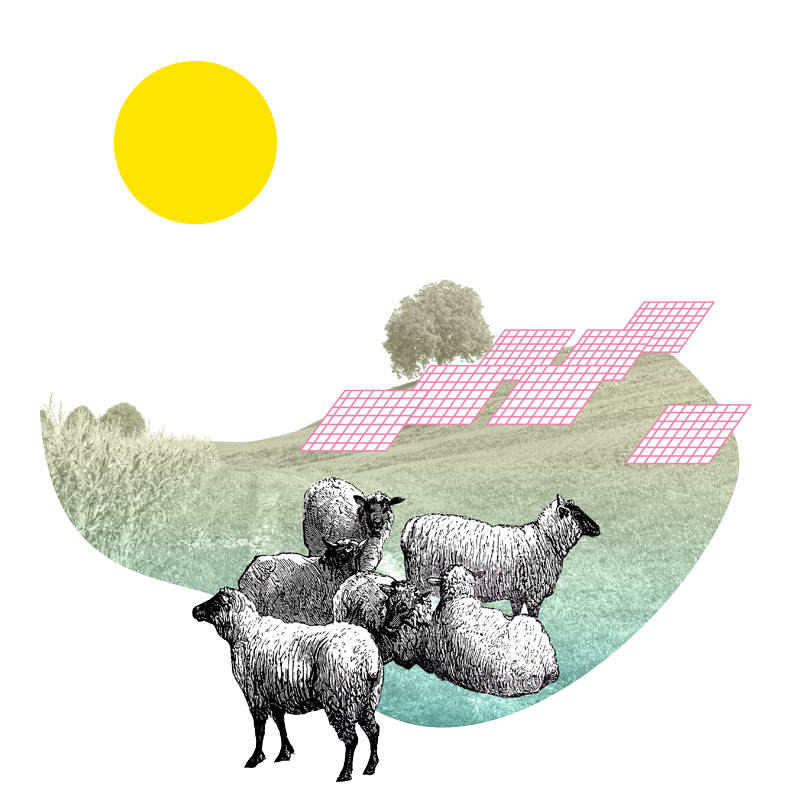 Services
On the ground
Skysun offers solutions – connected or not to your farm – that allow you to add value to your land by cultivating green energy.
We are not satisfied with a "simple" park of solar panels. We also find it important to protect biodiversity, regenerate the soil and take into account the difficulties of access to land for young farmers. This is why we plant hedges, shelters for local wildlife, around the edges of our solar parks. Beehives can also be used to monitor our positive impact. Our solar parks therefore help to maintain green infrastructure in the countryside. 
More broadly, our vision is to financially support the agricultural transition through our renewable energy projects. One transition feeds the other. 
When it comes to landscape, it is obvious that not all sites are suitable. Common sense and moderation in the size of the projects are required. Skysun only carries out reasonable projects close to major roads or industrial areas. 
A project on the ground always requires a permit. We take care of the application and have the appropriate architectural plans drawn up at our expense by a landscape expert. 
We also do
Off-site solutions
Not all roofs are suitable for photovoltaics, not all car parks have the sunlight needed for a photovoltaic system. Even if your building is optimal, its consumption may far exceed its PV production. However, there are solutions that allow you to benefit from solar energy and consume green and local energy remotely.
Skysun offers to structure the purchase of photovoltaic energy produced in your area in real-time. This is called a Virtual Power Purchase Agreement. 
Negotiation of grid supply prices 
Negotiating good rates with your supplier is also a very powerful way to reduce your bill. Skysun's energy traders look into this at your request to give an opinion on the quality of the price and conditions offered to you. The devil is in the details, and an electricity bill can reveal many surprises on closer inspection.
Carbon audit
A company that is interested in Skysun's financial solutions is certainly a company that cares about its ecological impact. To know the extent of the carbon emissions linked to your activity, Skysun offers you carbon audits. They allow you to measure, reduce and finally offset your ecological impact.